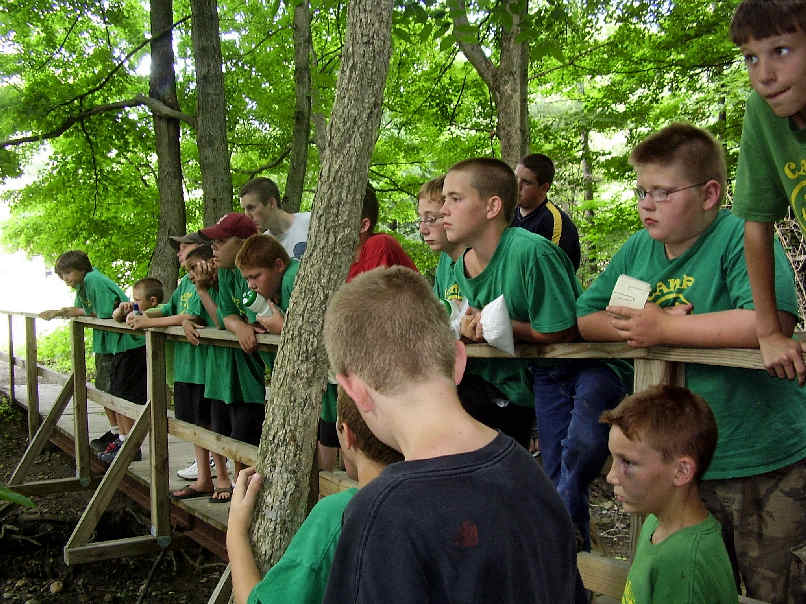 Our Mission
Camp O'Bannon is a summer camp and year-round program which fosters development of self-esteem and an atmosphere of respect; with an emphasis on socialization for referred children of Licking County.
Our Kids
Children who attend Camp O'Bannon are referred to camp by social service agencies and every elementary school in Licking County. Criteria used to determine referrals includes, but is not limited to: economic status, family and home-life situation, behavior, and low self-esteem. Registration begins in February for the summer program. For more information about referring children, contact the camp office at 740-345-8295.
Our Staff
One of Camp O'Bannon's greatest assets is their dedicated and hardworking summer staff. This group of generally college aged young people give unselfishly of themselves to the children, providing the support and recognition that each child deserves. The relationship between the staff members and children is far from one sided. The children give as much as they receive.
Our History
1920s - 1930s
* "Fresh air" camp supported by the State Ohio opens
* 20th Century Club and Newark Kiwanis Club begin involvement and support
* Camp relocated to present site
* One of the original 6 United Way Agencies
1940s - 1950s
* Adjacent properties purchased and facility improvements completed
1970s
* Outpost program begins and locates to present site- 145 acres adjacent to Blackhand Gorge
1990s
* Camp embarks on facilities and infrastructure upgrades
* Conselor-in-Training program begins
2002
* New pool constructed on camp property